August Blog: Make the most of the holidays this summer!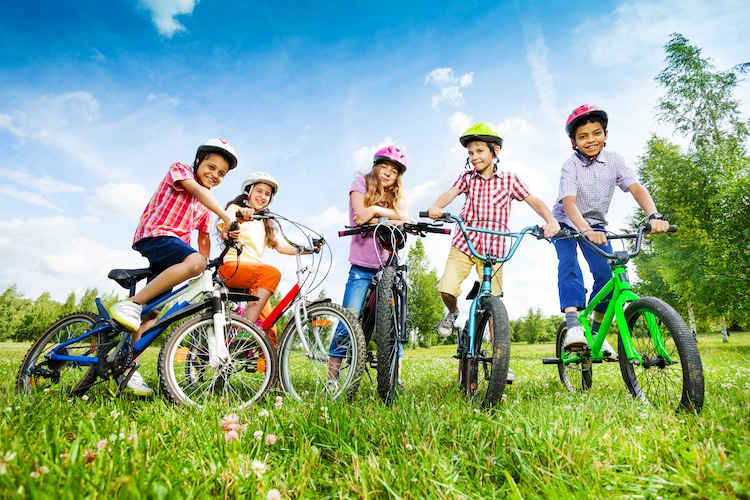 We know the summer holidays can be an exciting, yet daunting time for parents. If you are finding yourself anticipating the dreaded words 'I'm bored!', but don't worry South Aylesford Retail Park has got you covered! We have lots of creative, educational ideas to keep them busy and most of all having lots of fun this summer…
Get Your Green Thumb On:
The summer holidays are the perfect time to get the kids in the fresh air. Why not give them the opportunity to have fun getting muddy and learn about nature all at the same time and try growing some flowers or vegetables. You can pick up everything you will need from Homebase to get them busy with planting, watering, picking and maybe even eating more vegetables!
Stock Up On Arts & Crafts Supplies:
Preparing activities you can do in the house is an easy way to keep the kids engaged and is great for letting their imaginations run wild with the opportunity to express themselves. Pop into Smyths for things like play-doh, slime, kinetic sand, colouring sets and all the stuff that is bound to make a big mess… it is the holidays after all!
Bake It Til' You Make It:
Whether you are an experienced baker or not, there are lots of child (and adult) friendly recipes that you can have a go at. Baking is a great way to get everyone involved and is lots of fun, plus they get to lick the bowl afterwards! Grab yourselves some baking ingredients from M&S Foodhall, they even have a new Percy Pig baking range which we know the kids will love!
Get Them Outdoors:
The summer holidays are the perfect time to get the kids out of the house in the fresh air and do a lot more playing outdoors. Halfords has a huge range of outdoor toys such as scooters, bikes, ride on toys and more. These are bound to keep them entertained for hours!
Take The Pressure Off Meal Times:
We know the summer holidays can feel like a lot more cooking than usual! If you need a break from the kitchen, and from doing the washing up, why not treat them and yourself to a delicious meal out at Nando's. We know there will be smiles all round!
With lots of ways to keep the kids, and yourself, happy during the summer holidays, you'll never hear those dreaded words again!
Click here for a full list of our stores.
If you wish to receive similar content to this from South Aylesford Retail Park via email please sign up to our Newsletter here.